Make your first impression a lasting impression
Exhibiting at trade shows and conferences is one of the best ways to promote your business and your products to existing customers and potential new clients.
The people who attend these events tend to be key decision makers or influencers in the buying process within their companies and attend exhibitions specifically to see new products and services. Exhibitions are also a great way to meet valuable new contacts and increase your brands exposure.
A professionally designed exhibition stand can make a big difference to your shows success and can go a long way in attracting more visitors to your stand.
Your exhibition stand should be attractive, eye-catching and easy to recognise, and needs to make an immediate impact. It needs to catch people's attention from a distance and deliver your company's message in a simple and effective manner.
At Web Design Direct we can design, produce and supply everything you need to make your exhibition a success. From a single pull up banner to a bespoke exhibition stand, whatever your requirements and budget we are confident that we can help.
We can supply Foamex and Correx panels and signs as well as a comprehensive range of point-of sale products, including posters, banners, pavement signs, brochure stands, literature holders and anything else that can make best use of your advertising, branding or corporate message.
Every project is co-ordinated and managed by our team of experienced account managers, who will work with you from the initial design through to completion of your exhibition stand.
Pop up display stands
The Pop Up Display stand is the industry standard for exhibition display stands.
They are portable, lightweight, and easy to use and fit into the back of any car.
Pop Up Displays are a favoured option for exhibitions because of their large graphic backdrop, which gives maximum coverage to promote your business, brand and products. They are the perfect portable large format display stand!
Pull up roller banners
Pull Up Roller Banners are one of the quickest and most cost effective forms of display and can be easily assembled in under a minute.
They are compact, portable, and lightweight and come supplied with full colour printed graphics, stable stand and even include a carry case.
The ease of transporting Pull Up Roller Banners make them the perfect choice for displaying at exhibitions, conferences, networking events and can also be effective for use in receptions, offices and trade counters.
They are the perfect portable display solution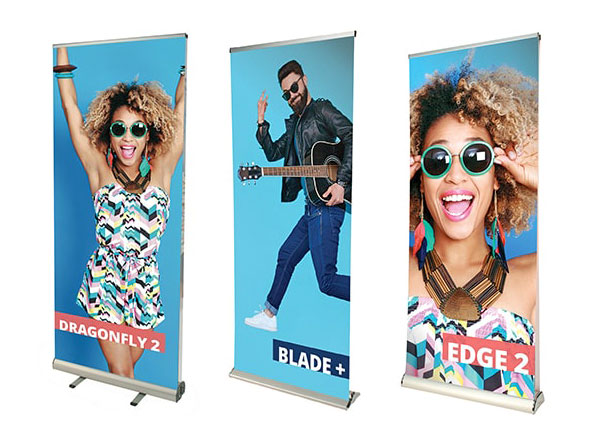 Modular Exhibition Stands
Modular Exhibition Stands can be used to create amazing displays on a relatively small budget, compared with a fully installed exhibition stand. A modular stand is an ideal long-term solution that can be reconfigured to suit different stand sizes and dimensions.
If you exhibit at multiple events, having a 'one size fits all' stand isn't always the best way to go. So having a Modular Exhibition Stand that can change and adapt to your business and requirements is a more cost effective way to go.
Modular Display Stands are easy to assemble and can be erected and dismantled in minutes.
They are a perfect long term display solution for your business.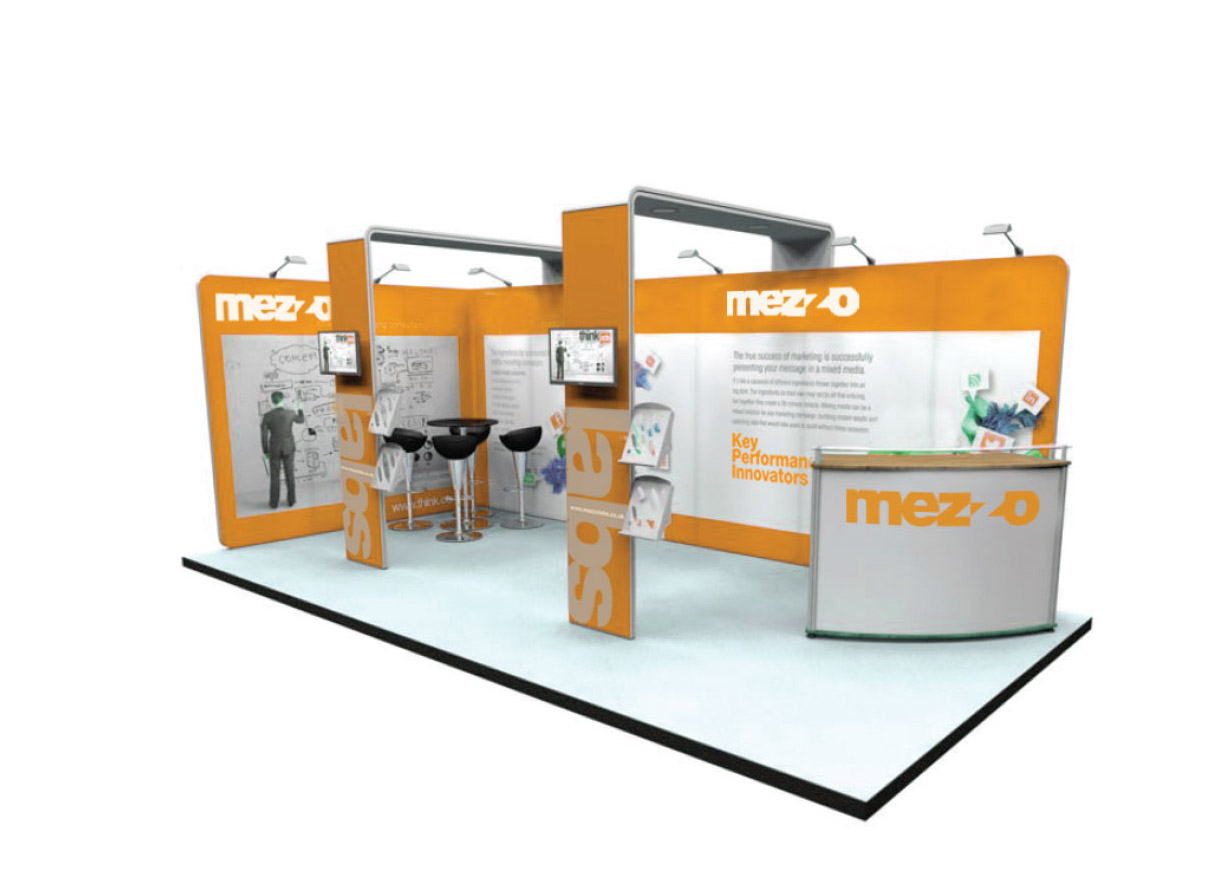 Exhibition Displays
Banner Stands
Bespoke Exhibition Stands
Brochure Display Stands
Display Stands
Exhibition Stand Design
Exhibition Panels
Fabric Banners
Fabric Exhibition Stands
Foamex Boards
Folding Display Stands
Freestanding Display Stand
Modular Exhibition Stands
Multi Media Displays
Outdoor Flags
Point of Sale Displays
Pop Up Display Stands
Portable Modular Stands
PVC Banners
Roller Banner Stands
Showroom Displays
Signage
Trade Show Stands
Exhibition Accessories
Brochure Racks
Chalkboards
Display Boards
Display Cabinets
Display Cases
iPad Stands
Leaflet Holders
Lecterns
Lierature Racks
Modular Furniture
Notice Boards
Panel Displays
Podiums
Poster Frames
Lightboxes
Pavement Signs
Velcro
Graphics
Display Graphics
Exhibition Graphics
Floor Graphics
Large Format Colour Graphics
Leaflets
Lightbox Graphics
Poster Printing
Shell Scheme Graphics
DO YOU HAVE A PROJECT IN MIND?
We would love to talk about your project and turn your vision into a reality.
Give us a call on 0845 260 9880 or complete our project planner form below and we will get back to you as soon as possible.