we live, breathe and love social media
Social media has become an integral part of people's daily lives. Social Media allows people to communicate, comment, share and interact with others via platforms such as Facebook, Twitter, Instagram, Pinterest and Linked-In. Social Media is not only for personal use. For a lot of businesses it's one of the quickest and most efficient routes to market. Many companies in the UK and throughout the world are now using Social Media to advertise, market and communicate directly with their target audience.
Social Media Marketing when used correctly can be a very powerful way to market your business, your brand and your products. Marketing your business with the use of Social Media will give your company an additional platform to interact with your customers and prospects, helping you create an online community, drive traffic to your website and in turn boost your sales.
For many businesses, managing their own social media sites can be a very time consuming and even daunting task, keeping up to date with every post, tweet and conversation.
At Web Design Direct we live, breathe and love social media. We brand it, market it and get results from it and we can help you take full advantage of this essential way of marketing your business.
Web Design Direct can manage all of your social media accounts, including Facebook, Twitter, LinkedIn, Instagram, Pinterest, Flickr, YouTube, Vimeo and many more. From a simple set up of your social media site with your logo, branding and corporate identity, to a fully managed social media management service, where we upload content, photos and videos. - Whatever your requirements are, Web Design Direct can help.
We understand that not all businesses have the same social media requirements. That's why we take the time to get to know you and your organisation, so that we can fully understand your goals and your aspirations. We'll research your products, industry and competitors, to develop a social media marketing strategy that is bespoke to you. From the research we conduct, we'll produce a social media marketing plan that fits in with your own marketing strategy. We'll advise on what social media platforms will be best for your business and the kind of content that needs to be published.
Our social media experts will effectively manage and optimise all of your social accounts, writing engaging content, sharing images and videos, running contests and competitions, responding to your followers and seeking to grow your fan base.
By taking control of your social media marketing, Web Design Direct will increase your customer engagement levels, drive more traffic to your website, improve your search engine ranking and ultimately help you make more sales. To find out more about our social media management service contact Web Design Direct on: <0845 260 9880
Facebook
Facebook is the world's largest social media service with over 1.4 Billion active users, and more than 900 million people visit every day. People are not only using Facebook for social interaction, they are actively using Facebook for finding businesses, brands, and products. Having a business Facebook page is a very powerful way of promoting your organisation, products and services. You can share all your latest news, views and special offers with your followers through regular status updates. Followers can 'like' and 'comment' on your posts and then share your content with their Facebook friends, helping you reach a wider audience and increasing the awareness of your business.
Web Design Direct can help you take full advantage of marketing your business on Facebook.
Our social media experts can help set up your business Facebook account and create a professionally designed Facebook page that fits in line with your corporate identity. We also offer a fully managed Facebook service where we proactively manage your social media profile, uploading and sharing engaging content, creating long lasting relationships with your followers and building an interactive Facebook community.
When people feel connected to your business, they're more likely to choose your products and services.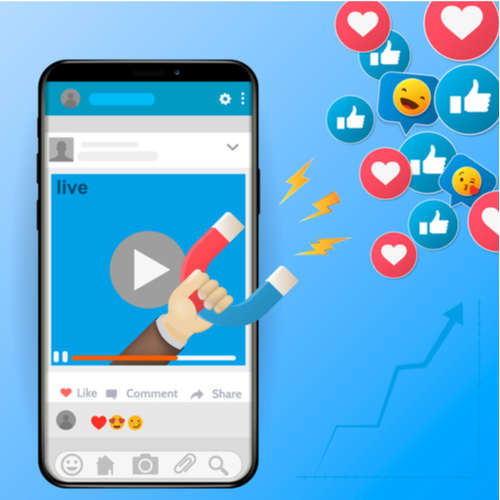 Twitter
Twitter is a social networking platform that that has over 300 million monthly active users, and over 500 million Tweets are sent every single day.
Twitter allows users to send out short messages, called 'Tweets' of up to 280 characters of text or less.
Tweets can include links to other resources on the Internet including: websites, blogs, photos and videos - which greatly expands what you can share beyond the 280-character limit for tweets.
Having a Twitter account for your business can be a very effective way of marketing your company, brand, products and services. You can 'Tweet' about all your latest products, news and sales promotions to your community of followers.
Followers can then comment on your 'Tweets' in real time and even 'Retweet' your message within their own networks, helping to get your messages in front of people not yet following your business.
Web Design Direct can help you market your business on Twitter, one of the biggest and most interactive networking sites on the Internet.
Our social media specialists can set up your Twitter account and create a beautifully designed Twitter page that fits in line with your corporate image.
We also provide a fully managed Twitter service where we actively manage your Twitter profile, uploading captivating images and writing compelling tweets that spark conversations with your followers and keep them engaged.
So why not let Web Design Direct expand your business, 280 characters at a time!
LinkedIn
LinkedIn is the world's largest 'Professional' social media platform, with more than 380 million registered members worldwide and over 19 million users in the UK.
People who use LinkedIn are genuine business professionals looking to build up a network of trusted contacts and businesses. LinkedIn users can view member profiles, send messages, join groups, participate in threads and follow businesses and organisations, as well as obtain recommendations and endorsements for themselves and their company.
The business opportunities that LinkedIn provides are immense, that's why having a professional LinkedIn profile is essential for any individual or business looking to leverage the power of social media to expand their network and make new connections.
Web Design Direct can help you take full advantage of this powerful networking platform. Our social media experts can help set up your LinkedIn account and create a professional profile page that is fully keyword optimised and best represents you, your business and your brand.
We also offer a fully managed LinkedIn social media service where we proactively manage your company profile page, uploading rich content, writing compelling status updates, promoting your products and services and raising brand awareness.
A professionally designed LinkedIn company profile page will give your business a fantastic opportunity to promote its products and services, recruit top talent, and share all your latest news and developments.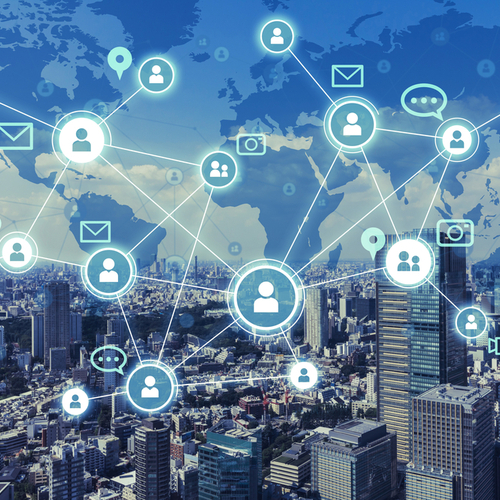 DO YOU HAVE A PROJECT IN MIND?
We would love to talk about your project and turn your vision into a reality.
Give us a call on 0845 260 9880 or complete our project planner form below and we will get back to you as soon as possible.